The repertoire of the Trio Assai is from the Renaissance and Middle Ages until the contemporary music, being centered in the interpretation of the Spanish Nationalism music. Antonio Soler, Alonso de Mudarra, Juan del Encina, Gaspar Sanz, Ernesto Halffter, Enrique Granados, Isaac Albéniz, Manuel de Falla y Joaquín Turina among other composers, are part of their concert programs, as well as original works written for their instruments like Angel Barrios and guitar player Jose Luis Martinez.



Their repertoire include an exciting program of SouthAmerican classical music with compositions of Leo Brower, Hernesto Nazareth, Heitor Villa-Lobos, Efraín Amador, Celso machado, Astor Piazzolla, Carlos Gardel, etc.




They recently released a program titled "Cinema Classics" with a selection of musical works universally known in the film world, proposing a tour of those tunes that have moved in the shadows of the projection room of the hand authors like Leonard Bernstein, Nino Rota, Carlos Gardel, Scott Joplin, Anton Karas, Henry Mancini, Charles Chaplin, etc and movies like Life is Beautiful, The Wizard of Oz, Essence of Woman, Tango, The Third Man, the Hunter, the Sting, Amelie, Forrest Gump, Breakfast at Tiffany's, The Godfather, etc.. All of them masterpieces of the "seventh art" that have made us experience intense emotions.



PLECTRUM FESTIVALS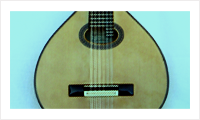 • XXXI Festival Internacional de plectro de La Rioja
• II Festival Nacional "Ciudad de Baza", (Granada)
• II Festival Internacional en la Cuna de Cervantes, (Alcalá de H.)
• II Jornadas Musicales de Fuentesaúco, (Segovia)
• I Jornadas Musicales de Casasimarro, (Cuenca)
• X Festival Internacional "Ciudad de Cristal", (La Coruña)
• V Muestra Nacional de Plectro "Ciudad de Valladolid"
• Trobada Llaudística 2004, San Joan Despí (Barcelona)
• XIV Festival de plectro de Pamplona
• VII Encuentros Musicales de Pulso y Púa de Langreo (Asturias)
• XXVI Jornadas de Música de Pulso y Púa SOTOMAYOR (Ciudad Real)
• Festival de Plectro de Segorbe (Castellón)
• Festival de Plectro de Borja (Zaragoza)
• Festival de plectro de Aranjuez
• Festival de Plectro de Torreperogil
• II Festival Internazionale Citta´di Varazze (Italia)
• I Plectrum Instruments Festival of Beer-Sheva (Israel)
• Providence International Mandolin Festival (EEUU)
• Festival Internacional Plectro Habana 2003 (Cuba)
• XI Ciclo "La Mandolina a través del Tiempo" (Venezuela)
• VII Encontro Musical de Cordas de Esmoriz (Portugal)
• V Mandopolis Festival de Puget-Teniers (France)
• I International Folk Festival "INTERFOLK" St.Petersburgo (Russia)
• XXIII Haapavesi Folk Music FEstival (Finland)
• IX Festival Internacional de Mandolina de Castellar (France)

MOST IMPORTANTS CONCERTS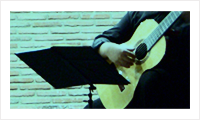 • Prado Museum
• Cerralbo Museum
• National Arqueologic Museum
• Fine Arts Museum
• Art National Museum (Mérida)
• Sorolla Museum
• Museo de Pontevedra
• Museo de Bellas Artes (Vitoria)
• Museo Etnográfico "El Caserón" (San Sebastian de los Reyes-Madrid)
• Museo Etnográfico de Don Benito (Badajoz)
• Casa Museo Fuente del Rey (Madrid)
• Casa Museo José Zorilla (Valladolid)
• Villa Romana de la Olmeda
• Parque Arqueológico de Segóbriga
• National Spanish Radio
• Ateneo de Madrid
• Borja´s Palace (Gandía)
• Casino from Madrid
• Royal Palace from Aranjuez
• Palacio de Bellas Artes de La Habana
• Clásicos en Verano Festival (Madrid)
• Ribagorza´s Festival (Huesca)
• Musique a la Source Festival (Belgium)
• Muestra Hispano-Italiana de Plectro
• Muestra Hispano-Alemana de Plectro
• Muestra Hispano-Rusa de Plectro
• Muestra Hispano-Francesa de Plectro
• Muestra Hispano-Venezolana de Plectro
• Muestra Hispano-Búlgara de Plectro
• Muestra Hispano-Israelí de Plectro